Technology has evolved and people's behaviour has adapted, but have the principles behind retail success really changed at all?
Leverage these 8 principles to maximise e-commerce sales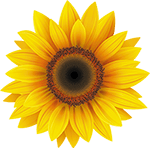 Are you planning any outdoor events this summer? Selling your product at a market? Sponsoring a fun run or sporting event? 
Get maximum exposure for your brand this summer with our low-cost outdoor displays.
Print. Design. Web
Give us a call:
020 8567 8727
Pop in and see us:
160 Broadway,
West Ealing, London
W13 0TL
Email us:
hello@expressprint.co.uk