Nettl  click&collect
for online retailers
Start selling online today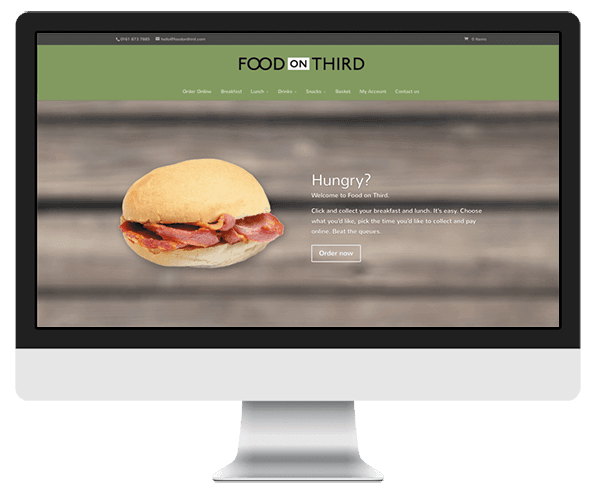 Customers nowadays want to check that an item they are purchasing is in stock before they leave home, not to mention checking the price of it. This is why many more companies are offering a Click & Collect service. Over half of the major retailiers around the country are already offering Click & Collect, with many more planning to add it this year.
For retailers selling online, it makes perfect sense. The Internet Retailing magazine, reports that more than 60% of Click & Collect shoppers add further products during item collection.
Our Nettl:click&collect website is a powerful web shop which integrates with your 'offline' shop. Think about selling online to new customers as well as offering a Click & Collect functionality to your existing customers.
"56% of online orders at
johnlewis.com were collected in shops
as opposed to home delivered"
Connect your online web shop with your physical retail shop.
Give customers the choice of times slots for delivery or collection.
Integrate with your in-store Epos Now system for a seamless customer experience.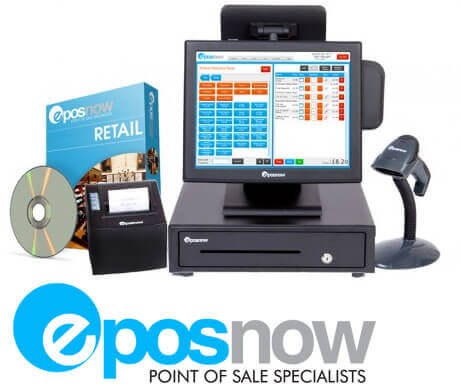 Our Nettl :click&collect
  websites have the facility to integrate with EPOS NOW tills. They are one of the fasting growing Epos companies in the UK and has thousands of customers within the retail and hospitality sectors. Many more are joining each month. Epos Now systems are very simple to use and are suitable for all types of businesses, ranging from SME's through to larger corporate companies.
10,000+ CUSTOMERS
Use Epos Now in the UK and Ireland
500 NEW CUSTOMERS
Join Epos Now every month
Product Import & Synchronisation
Upload all your products and categories from Epos Now to your web shop automatically, and get up and running quickly.
Decide when to upload new products to your website.
Decide when you want to publish new products or decide if you want to review them first.
Recently changed your prices on your till? Easily update the prices on your website with one click.
Have the facility to synchronise your stock levels between your website and your till – your website will then automatically update stock levels when you an item is sold in store.
No more stock in store? Products will be automatically shown as 'out of stock' on your website.
Manage free and chargeable product options easily – apply to some or all products on your website.
Have the facility to import all products to your website from an Excel/CSV file and send new products to your till.
Select which products you want to show on your website, only show on your till, or both.
Your website will grow as your offline business grows – from 5 products to 5,000.
Sending Orders and Transactions to your till
When an order is placed online, it automatically is sent to your till.
Optionally send drinks orders to your bar printer and food orders to your kitchen printer.
You have the option to decide whether orders are sent as 'completed' transactions or 'ordered' for 'Click & Collect' in store.
Staff can easily process 'Click & Collect' orders on the till, edit the order or add additional items.
Chosen product options sent as notes to your till and your kitchen/bar printers.
Click and Collect and Time Slots
Have the option to set delivery or collection options, including thresholds for free delivery.
Allow your customers to specify a delivery/collection date and time slot.
Set 'rules' on how many time slots are available, to match your staffing or opening hours.
When not avaialble, you can set 'rules' to prevent customers ordering on days you're not available.
Payment Options and Tax
Have the option to take debit and credit card payments online via our Stripe integration and receive monies directly into your bank account, without needing a external merchant account.
Securely save customer's card details against customers' accounts for faster checkout and frequent orders.
Have the option to allow your customers to pay on collection/delivery or have them pay online.
Allow customers to pay by PayPal.
All transactions are shown on your till as paid online or with balance to be paid.
For hospitality systems, select whether transactions are sent as 'eat in' or 'take out' tax & prices.
Customers and Communication
Customer online account area included to view their order progress and order history.
Allow customers to make fast reorders of previous items.
Allow customers to register and edit their contact details on your website – your till automatically updated when they order.
Send transaction emails automatically to customer when they place and order and when they collect in store – send an electronic receipt or invoice.
Website Designs and Functionality
We will custom-design your site to match your branding.
You will have a full content management system which will allow you to edit product descriptions, text and images.
Integrated blog to allow you to keep your site fresh and with new content.
Responsive design scales all pages to optimise for the device viewing.
Mobile-friendly design is easy to navigate and place orders on smartphones.
Full-featured on mobile – not an inferior, cut-down site.
SEO-ready and compatible with Google Analytics.
We will host your Nettl:click&connect website on our cloud platform which is powered by AWS EC2. This is the same platform that hosts and runs famous names like Amazon, Netflix, Pinterest and Expedia
Ask about our hosting packages.
Arrange a FREE demo
Fill in your details and we'll call you back to arrange a suitable demo time