It's the start of the exhibition season and we ask
are you ready to be seen by new customers? We all exhibit at some time or another, through the year. Some big, some small. Some cost more, but attract more customers. Some cost almost nothing, yet we still meet new people. Which events will you or your customers be going to this autumn? A trade fair? A convention? Classic car show, music festival, vintage fete? Could you drum up new business at one of these?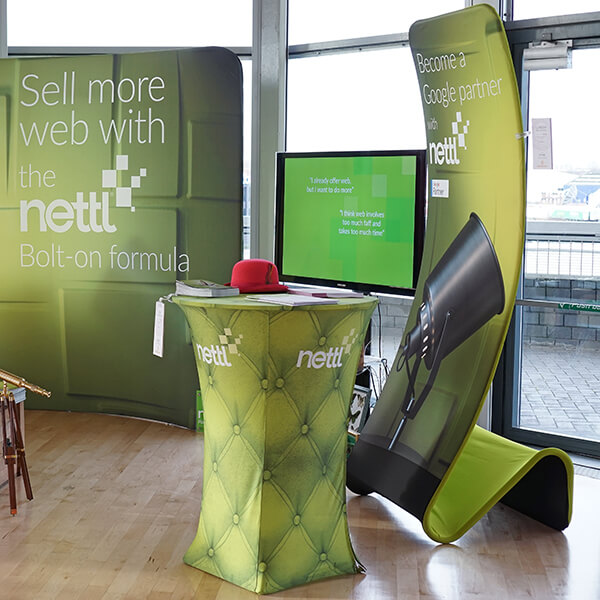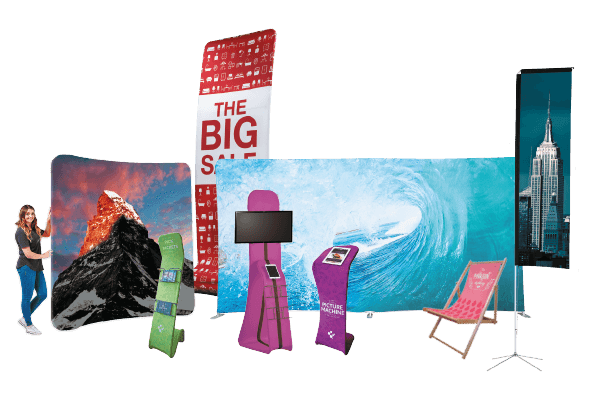 Try it and save £10
Our new display range is totally reusable and completely modular. You can mix and match depending on the what space you have available. Each product is available to order on fast turnaround times, so why not take advantage of last-minute availability and exhibitor discounts. Deciding to exhibit is one thing. Making people notice you is another. How do you make them stop? At Express Print, it is our job to ensure you stand out and to get your message noticed to both existing buyers and to new customers. It's our job to help you be seen! Let's channel your inner exhibitionist. Get £10 off any Exhibition Display in September.