July has arrived, the weather is hot, and in our opinion, now is the time to be bold, to stick out, to impress and to persuade!
We have increased and introduced new products into our display range and it has never been easier to brand your large outdoor spaces. Take advantage of the great weather and promote your business or service, using your courtyard, car park, forecourt or pavement?
And don't forget to also be ready for upcoming Exhibition season, with our new range of affordable exhibition items.
After all, it is summer, so let's be bold.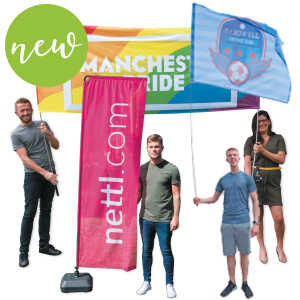 It's festival season and we have new flags in our line up to suit all occasions. Support your local team or parade.
From £49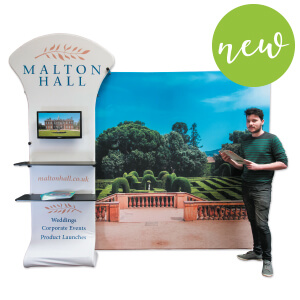 Give your stand some height with a scallop-shaped stand, complete with connection kit, TV bracket and two shelves.
Get both from £860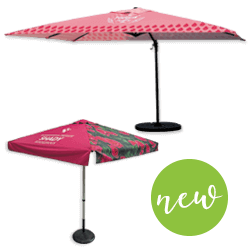 Personalised parasols now come in two larger sizes – Large 2.4m square and Super 3 x 4m square with cantilever.
from £199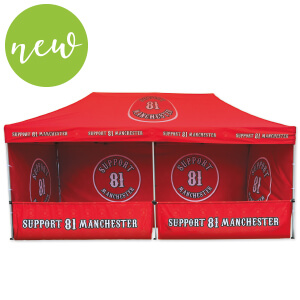 New 6m wide gazebo, shown with 2 full height (single sided) back walls, 2 full height (single sided) side walls and 2 (single sided) front half height walls.
3 x 4.5m and 3 x 6m from £407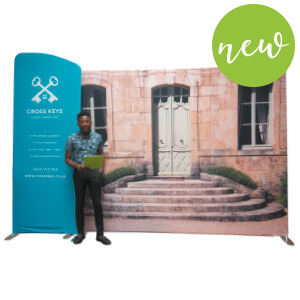 Our new Fin-shaped fabric stand can be used on its own or attached next to a larger straight backdrop such as our Stage 30 fabric stand. Great for Exhibitions.
Get both from £630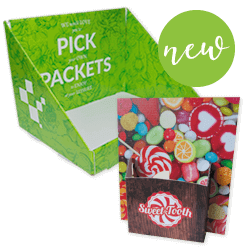 Our new range of personalised point-of-sale is great for retail displays and exhibitions. Each is supplied flat, ready to be assembled (no tools required).
from £49